The innovative discovery of Celther Polska
One of the elements that distinguish CELTHER's product brands is certainly the DIBUSHIELD PRO-HEAL ™ biopolymer
DIBUSHIELD PRO-HEAL ™ biopolymer
Designed by Polish scientists, the DIBUSHIELD PRO-HEAL ™ biopolymer, protected by an international patent, creates a delicate mesh on the skin surface with a 3D structure, which acts as a protective shield against the adverse effects of the external environment. DIBUSHIELD PRO-HEAL ™ biopolymer is a 100% natural, biodegradable and biocompatible polymer. It accelerates the regeneration of tissues, even those that are difficult to heal, and influences collagen cross-linking, leading to the creation of more durable tissue structures.





comes from the shells of crustaceans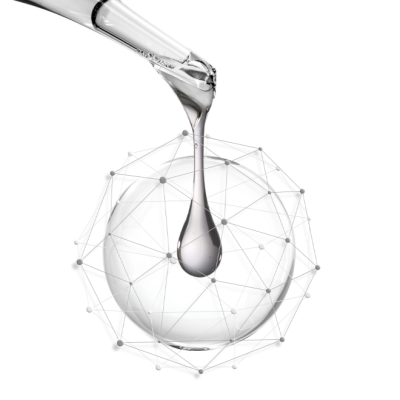 The biopolymer creates a three-dimensional protective mesh on the skin surface. Its structure is the perfect "scaffolding" of the protective shield which is the perfect protector of your skin against the negative influence of the external environment and pollution – including smog, heavy metals or carbon oxides. At the same time, it provides optimal conditions for the growth of skin cells. The biopolymer has a positive effect on collagen cross-linking, leading to the formation of more durable tissue, thanks to which your skin regains its firmness and full regeneration. In addition, DIBUSHIELD PRO-HEAL ™ also affects the acceleration of tissue regeneration by increasing the amount of granulation tissue and the content of glycosaminoglycans, which ensure a youthful appearance and perfect, long-lasting hydration.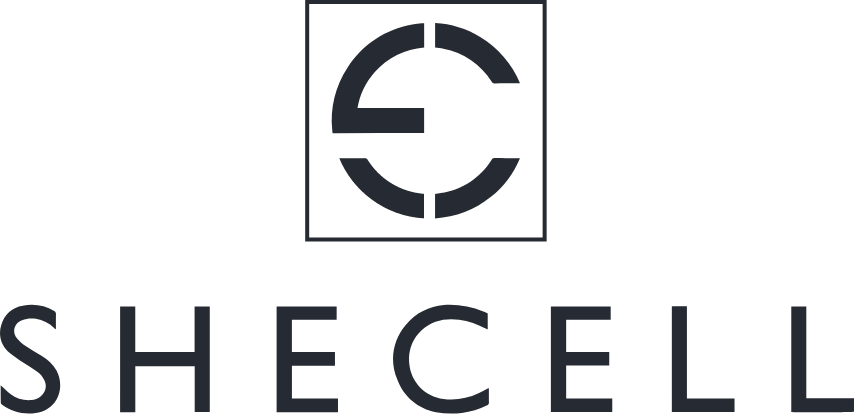 The SHECELL brand is a pioneer in anti-pollution skin protection and anti-aging care.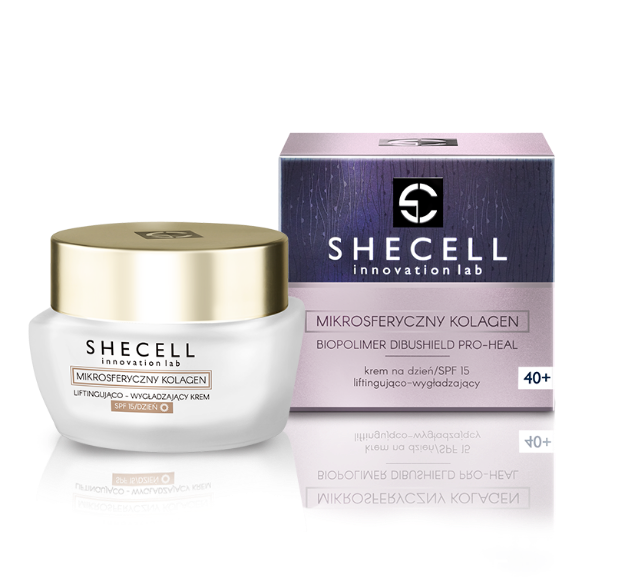 MARINE FILLING SPHERES ™ microsphere technology of collagen Thanks to the microsphere technology used in the SHECELL innovation lab brand, it is possible to obtain an immediate effect of smooth and rested facial skin. Collagen microparticles, cut into small fragments, penetrate deep into the epidermis, which means they are hydrated, increase their volume and push out wrinkles, giving a strong anti-aging effect. The age line dedicated to women from 30 years of age. up to 60. age.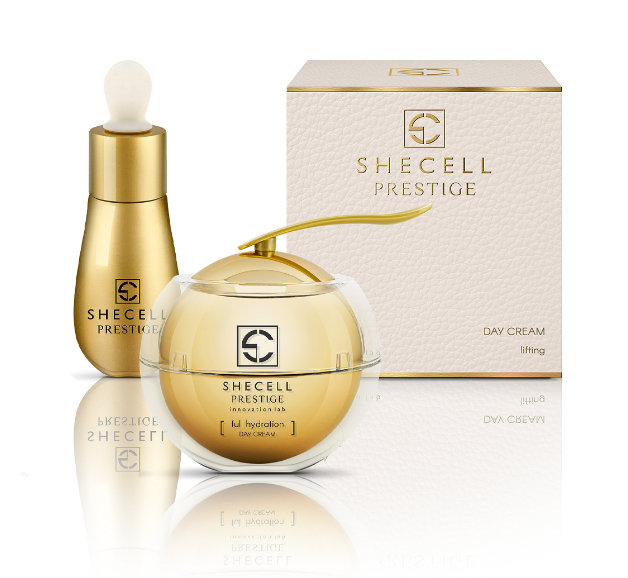 HYDRANOV ™ is an epidermal hyaluronic acid activator. Its action is faster and 3 times more effective than hyaluronic acid. HYDRANOV ™, similar to hyaluronic acid, has hygroscopic properties, i.e. it binds water molecules on the skin surface, ensuring its long-lasting hydration. Within 24 hours after application, the level of skin hydration is three times higher than after the use of hyaluronic acid.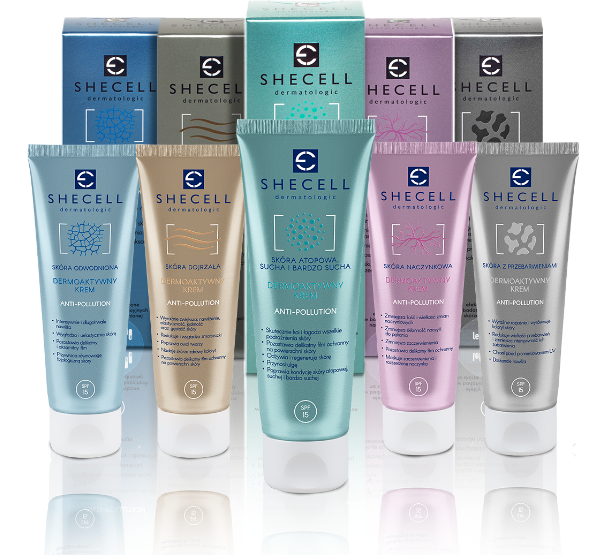 SHECELL dermatologic – dehydrated skin
PatcH20 ™, hyaluronic acid, Hydrourea 2.5% effectively moisturize the skin, SK-influx® firms the skin of the face.
SHECELL dermatologic – atopic skin
Defensil® Plus inhibits allergic reactions, soothes erythema, reduces redness of the facial skin.
SHECELL dermatologic – skin with discoloration
SkinPerf LWG 2% (AHA acids) reduces discoloration, golden pigment
covers already existing discoloration.
SHECELL dermatologic – mature skin
Matrixyl® Synthe'6 ™ is a multi-molecular peptide with a strong anti-aging effect, hyaluronic acid moisturizes the skin and prevents the formation of new wrinkles.